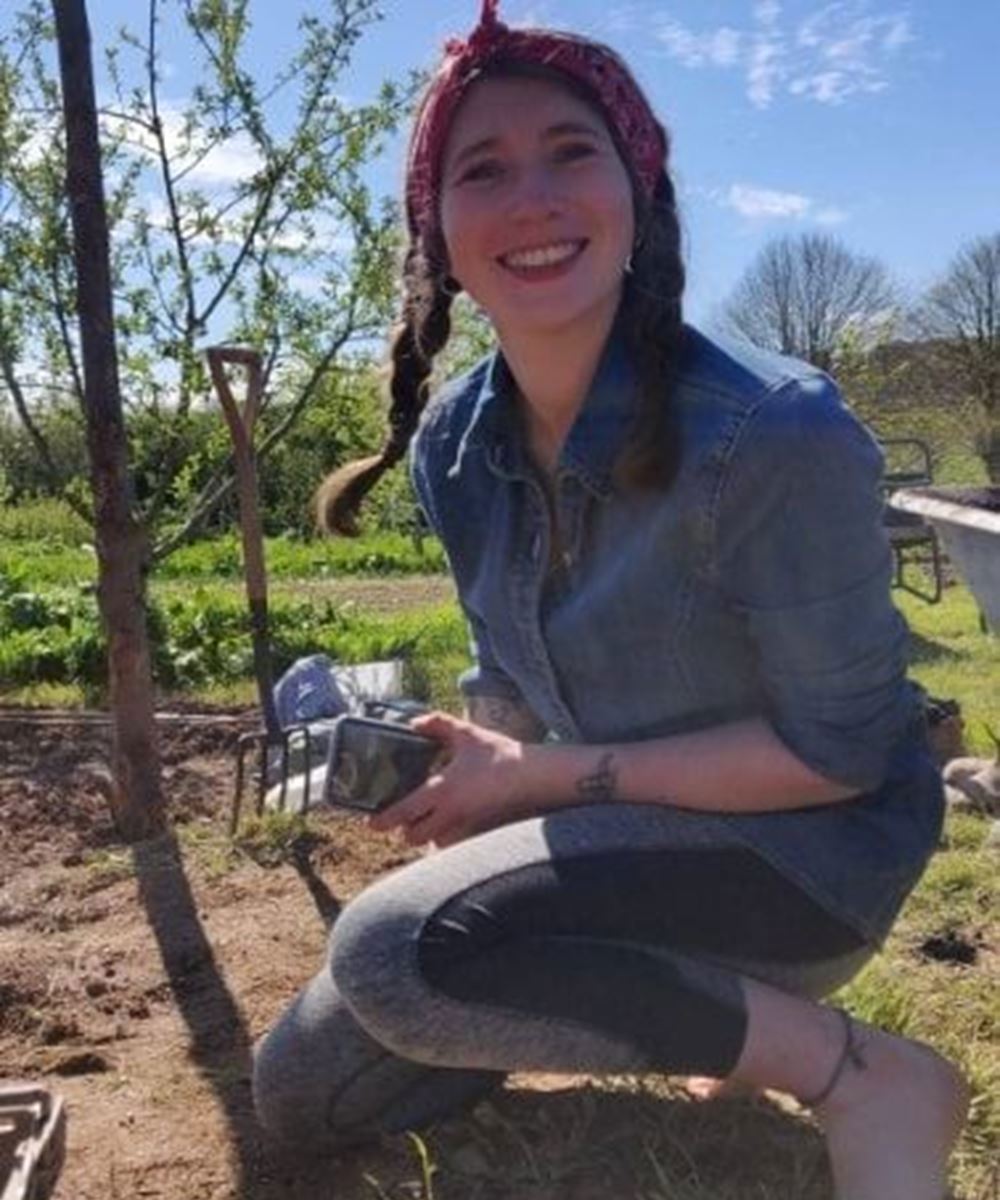 I work within the growing team focusing on flowers and fruit. I came to Devon to study Sustainable Horticulture at Schumacher College, following my studies I started working at the Apricot Centre. For me, growing is so much more than a job. I take pride and pleasure in cultivating produce for the local community whether that be a bunch of beautiful blooms or mouth-watering strawberries. Working the land helps me to create a deep sense of connection to nature and the wider community.
I am passionate about food sovereignty and creating resilient food systems which is something we practice at the farm. Whilst more of us are aware of how we grow food sustainably, it is just as important to use sustainable practices for flowers. I love to surprise and excite people with the incredible seasonal flowers we can grow in this country.
I also work at our market stall in Totnes most Fridays, come say hello and find out what is coming into season!